500mg CBD oil | CBD Tincture
Price Per Mg
Regular price
Sale price
$35.99 USD
Unit price
per
Sale
Sold out
Key Benefits
500mg broad-spectrum CBD tincture
Perfect for beginners
Maintain calm & stay focussed*
Manage everyday stresses*
Helps keep the body balanced*
0%

 

THC*

 

guaranteed
Vegan
Product overview
This CBD Tincture is a broad-spectrum cannabidiol oil 500mg (CBD) extracted from certified organic hemp and combined with organic MCT carrier oil. It is a great choice for beginners who want to try out this all-natural plant extract for the first time.
Because our 500mg CBD Tincture contains multiple cannabinoids, the compounds work together to produce an 'entourage effect'. This means each active element, including potent plant terpenes, combine to boost the CBD Oils natural properties.
With extensive third-party lab testing, including receiving Labdoor's top certification for quality and purity, we deliver a top quality 500mg CBD Tincture that meets your daily needs, morning and night.
Plus, all of our CBD oils are manufactured and tested to ensure non-detectable levels of THC (0.01%) so you can rest assured our 500mg CBD Oil has 0% THC* guaranteed.
*THC Free means trace amounts less than 0.01% or 100ppm.
*These statements have not been evaluated by the Food and Drug Administration. This product is not intended to diagnose, treat, cure or prevent any disease.
What strength of CBD Oil should I choose?

You are currently viewing 500mg CBD tincture. The table below shows you exactly how our CBD oil strengths stack up, so you can choose the ideal product depending on your daily CBD usage – and getting you the most for your money.

| | | | |
| --- | --- | --- | --- |
| Product | Bottle Size | mg of CBD per bottle | mg of CBD per drop |
| 500mg CBD oil | 30 ml | 500 | 0.69 |
| 1,000mg CBD oil | 30 ml | 1,000 | 1.38 |
| 1,500 CBD oil | 30 ml | 1,500 | 2.08 |
| 2,000 CBD oil | 30 ml | 2,000 | 2.78 |
| 4,000 CBD oil | 30 ml | 4,000 | 5.55 |
| 6,000 CBD oil | 30 ml | 6,000 | 8.33 |
| 12,000 CBD oil | 30 ml | 12,000 | 16.67 |
How much 500mg CBD tincture should I take?

This differs with each person, taking into account weight, height, and reasons for taking cannabidiol oil.

In the USA, CBD is unregulated by the FDA so there is no standardised dosage. We recommend that users start by taking a small amount of CBD daily, such as 30mg, and gradually increase their dosage until they find their sweet spot.

Not suitable for pregnant or lactating women. If you have a pre-existing medical condition or take prescribed medication, ask a medical professional before use.
How do I take 500mg CBD tincture?

Simply use the pipette to place the desired number of drops of CBD Oil 5% under your tongue, leaving the CBD oil for one minute before swallowing. Please remember – a drop is not the entire pipette, but a single droplet of liquid. Learn more in our blog post about CBD and how long CBD Oil stays in your system.
What does 500mg CBD Oil work well with?

You can keep your CBD Levels topped up throughout the day with our CBD Gummies. These treats are packed with juicy flavor and 10mg of quality CBD – offering a sweet and convenient way to take CBD on the go.

Looking for something a little stronger? You can view all of our expertly extracted and rigorously tested CBD oils here - ready for you to discover the perfect strength for your needs.
500mg CBD Oil Ingredients

Broad-spectrum cannabidiol (CBD), Organic MCT oil.
500mg CBD Oil nutritional information

| | | |
| --- | --- | --- |
| Nutritional values | Amount per drop | %NRV |
| Broad-spectrum cannabidiol | 2mg | N/A |
Why choose Naturecan's 500mg CBD oil?

Naturecan offers an extensive and exclusive range of quality CBD products and supplements. With websites in over 30 countries worldwide, we use our global reach to deliver the health benefits of CBD to a growing customer base.

All of Naturecan's products are created using industry-leading technology, and undergo rigorous testing practices with third parties in order to ensure product quality, customer safety and supply chain transparency.

Our CBD oil is a broad-spectrum distillate with non-detectable levels of THC (0.01%). It is derived exclusively from certified organic US-grown hemp plants. We never use isolates or any man-made synthetic material – only ever natural, plant-based CBD.

*** This product should not be used by pregnant or breastfeeding women, or those taking any prescription medications. Do not exceed more than 70mg of CBD per day from all sources or as directed by a qualified healthcare practitioner. Keep out of reach of children.
CBD Oil FAQs

What is 500mg CBD oil?

Still find yourself asking the question "what is CBD"? If you're a complete newcomer, we're here to help you learn the basics and understand just how this all-natural plant extract can improve your everyday wellbeing.

How long does it take 500mg CBD tincture to work?

As CBD oil is taken sublingually (under the tongue) you can begin to feel the effects of CBD quite quickly – usually within just 15 minutes. However, each person is different, so this can take as long as 60 minutes.

How long does 500mg CBD tincture last?

On average, the effects of CBD oil will last roughly 2-6 hours. However, this depends on a number of factors.

Your weight is crucial as CBD is fat-soluble, so the less fat you have, the quicker your body will process it. This is also true for those that are active and have a faster metabolism – meaning your body will metabolise the CBD oil quicker and therefore reduce the time CBD effects last for.

How much CBD tincture you take is (obviously!) also a key factor. The more you take, the longer it will last in your system. However, for those new to CBD oil, we recommend starting with a small dose before gradually increasing your daily intake until you reach your desired effect.

Frequency is another important thing to consider. The more regularly you take CBD oil, the more it will start to build up in your body – lasting longer and delivering the longer-term benefits you're looking for.

Is 500mg CBD tincture the highest strength at Naturecan?

500mg is not the highest strength CBD available at Naturecan. It is however, a great choice for individuals new to CBD looking to reap the benefits while saving on price. Cannabidiol oil comes in all types of strengths, providing a great range of options to choose from depending on your individual requirements – from your reasons for taking and budget to dosing frequency and familiarity with CBD. Explore our CBD oils below to discover the one that works best for you:

When is the best time to take 500mg CBD oil?

You can take 500mg CBD tincture at any time of day – it completely depends on what works for you.

It is non-intoxicating so can be taken in the morning without affecting your ability to function properly, while those looking for night-time support are best taking it just before going to sleep.

Does 500mg CBD oil have any side effects?

Although CBD oil is safe and there are no serious adverse effects, some people can experience diarrhoea or changes in their appetite. However, this is often due to poor-quality CBD or those new to CBD taking a high dose. Naturecan's 500mg CBD oil is third-party lab tested for quality and purity.

Will 500mg CBD Oil show up on a drug test?

As Naturecan's 5% CBD Oil guarantees non-detectable levels of THC (0.01%), it shouldn't show up on a drug test. However, as it does contain trace levels of this compound, if enough THC is present in the body, it has the potential to present a positive test. For this reason many athletes avoid using CBD despite its perceived benefits.

What does 500mg CBD tincture taste like?

CBD tincture has a slight earthy taste but it isn't strong or overpowering. We use organic MCT carrier oil (coconut oil) within our 500mg CBD oil which helps to offset any bitterness you get from the cannabidiol itself.

Do you have 500mg CBD oil in different flavours?

We're currently working with a number of suppliers to create various flavours for you to enjoy. However, we won't compromise on the quality, purity or potency of our CBD oil so these products are still under development. Sign-up to our mailing list to stay updated.

Do you use pure or raw oil?

Expertly extracted from the cannabis plant, before being purified and distilled, our broad-spectrum CBD is a quality raw plant ingredient. Only then do we combine it with pure organic MCT coconut carrier oil to improve bioavailability – helping your body to absorb and reap the benefits of CBD.

Do you use Sativa or Indica?

We use sativa due to its naturally high levels of CBD and relatively low levels of THC. This helps us maximise the amount of CBD we can extract, while making it easier to remove the unwanted THC to non-detectable levels (0.01%) across each of our CBD oil products.
Share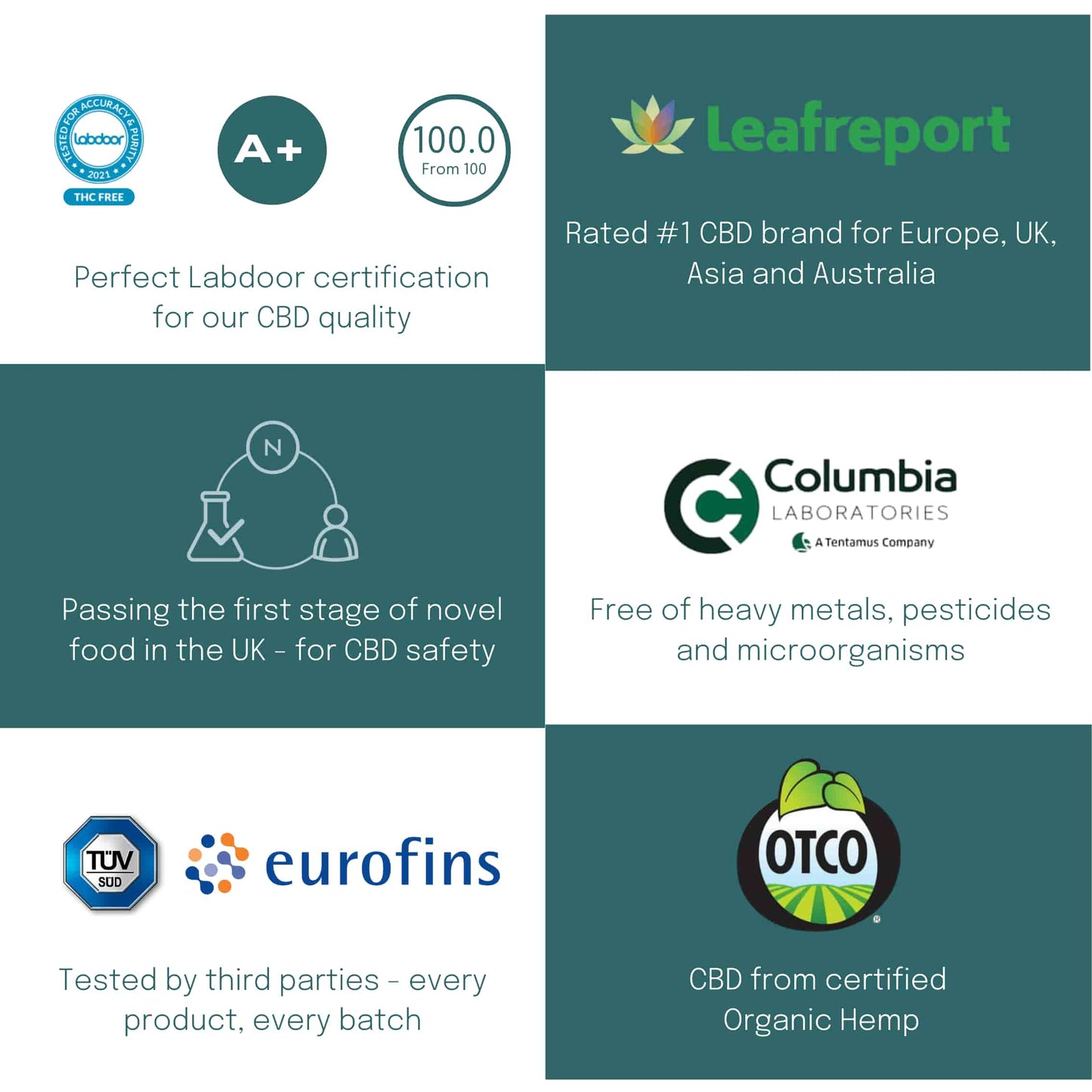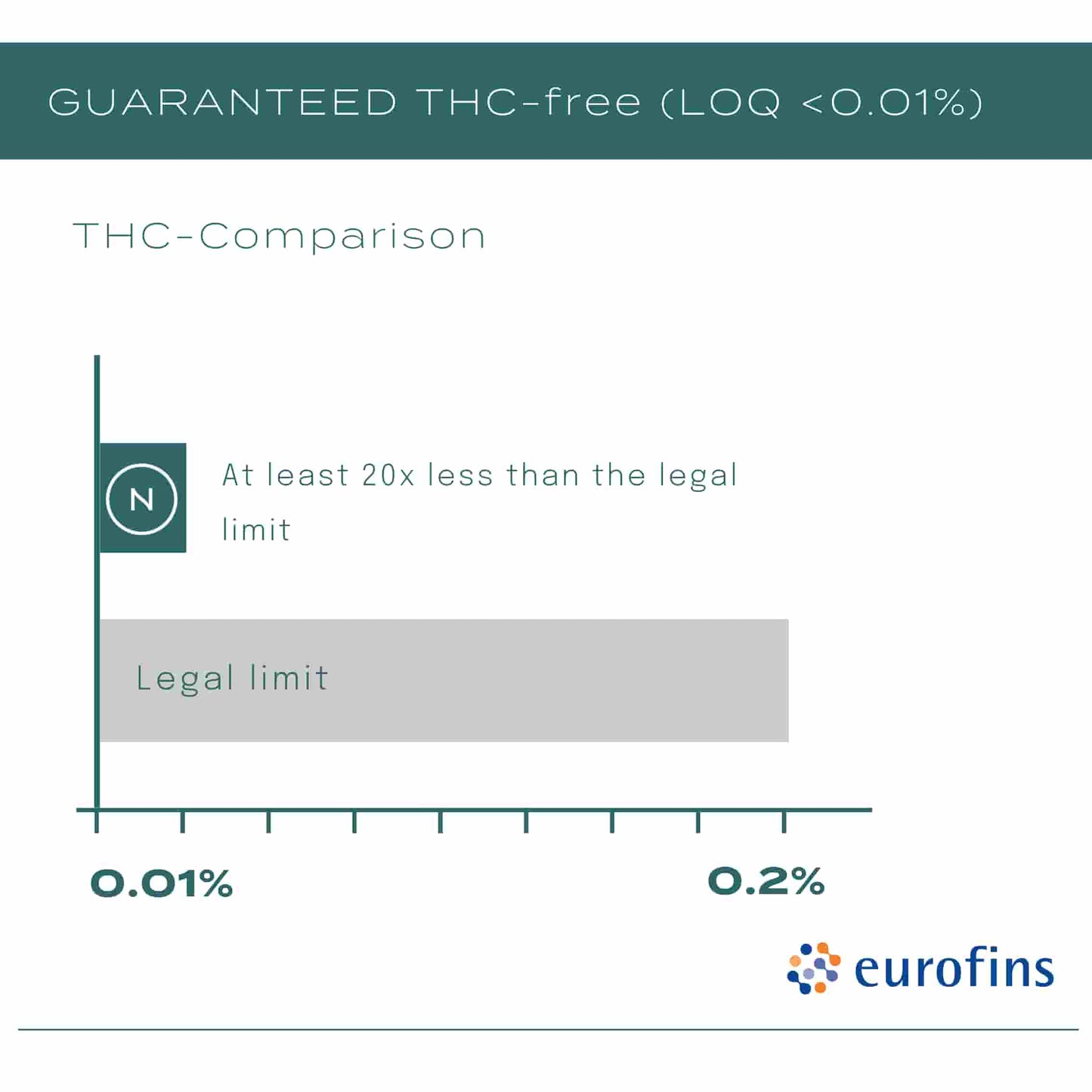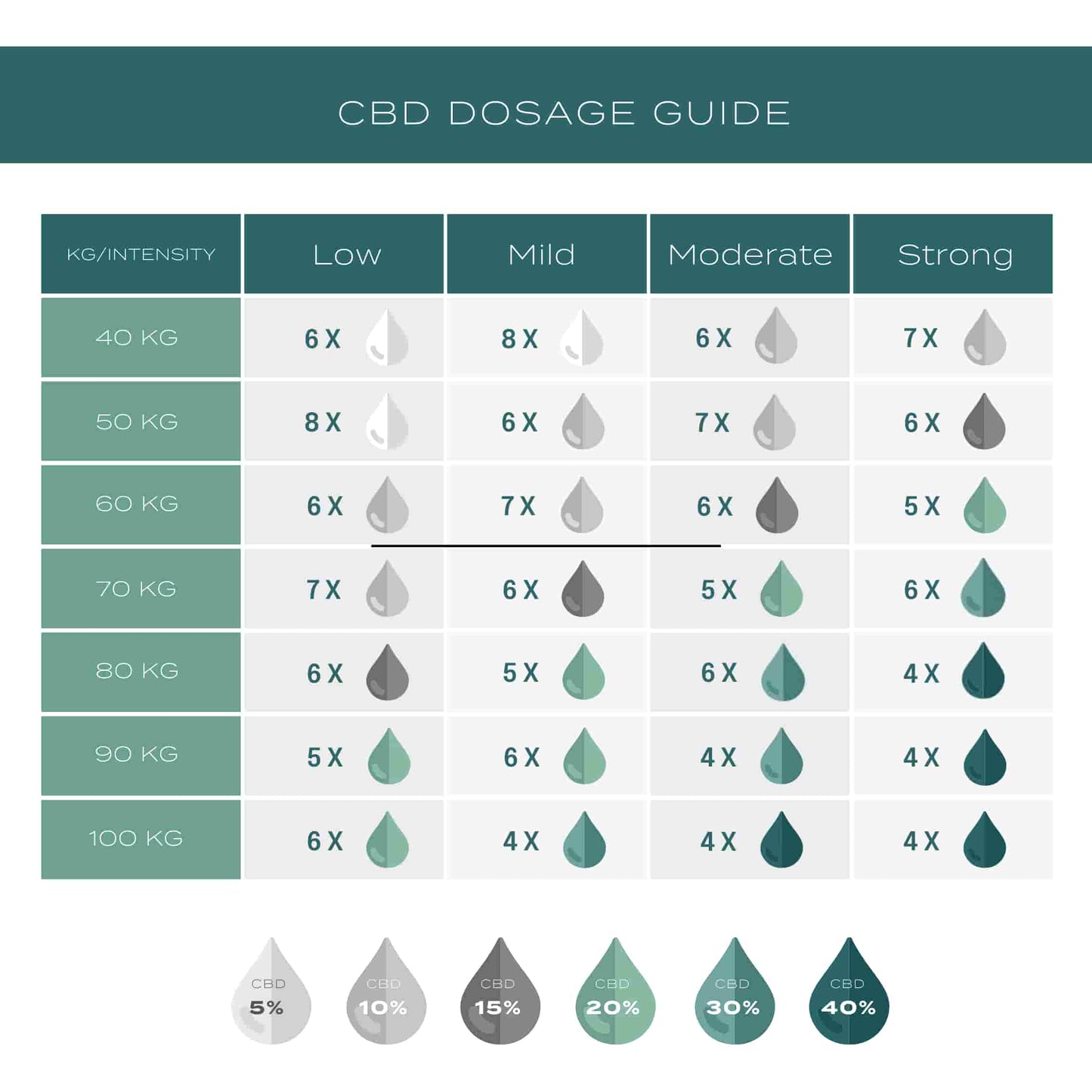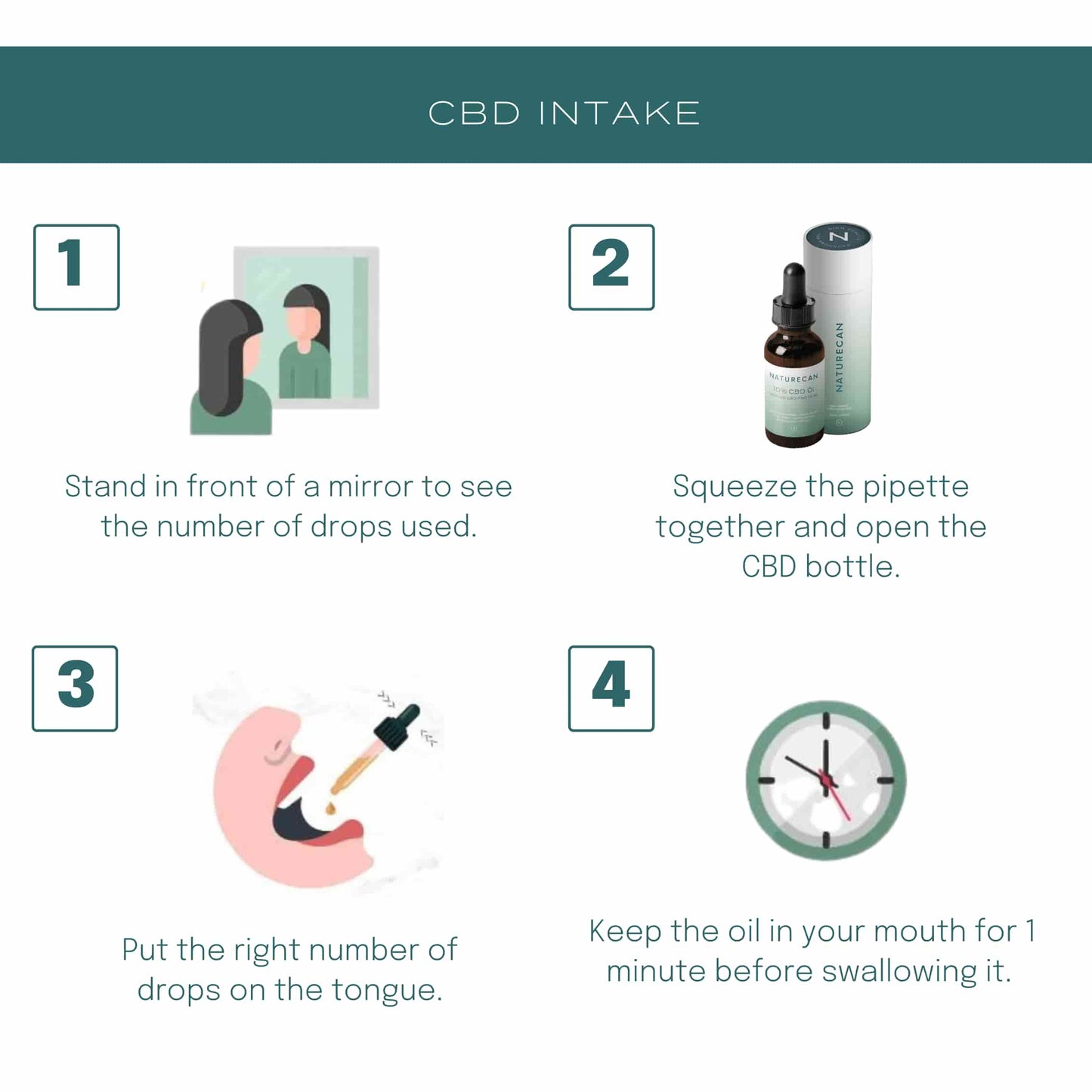 500mg CBD oil | CBD Tincture Reviews